Front Desk Team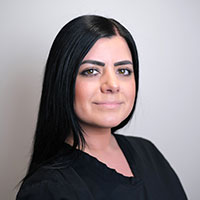 Brooke
Brooke started with our office in June of 2018. She graduated with an Associate's degree in Accounting/Administration with honors from the Bradford School in 2001. She has an extensive background in working in the medical and dental professions including endodontics, general dentistry and oral surgery. She has a deep understanding of insurance, treatment plans, patient care and is willing to help make an office run efficiently. Brooke is excited to be a part of our team.
Brooke is married and has 2 children. She loves spending time with her family and cooking anything Mexican or Italian.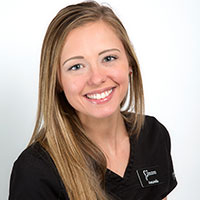 Amanda
Amanda graduated from Bradford School's class of 2012 with an associate's degree in specialized technology. Since then she has moved from her home-town of New Wilmington, PA to the city of Pittsburgh. She has recently moved to Carnegie to be closer to work and into an apartment with her pitbull, Sable. In her free time Amanda likes going to concerts and walking around with her dog at the local parks.
Amanda enjoys the work she does; from patient care, to looking into insurance benefits and anything in between, Amanda has years of experience with different specialities that make her a valuable asset to our team.
Angela
Angela has been in dental administration for over ten years.  Angela joined Three Rivers Endodontics in 2021 and her extensive background in insurance coverage and financial arrangements is a great addition to our practice.  Angela said she really enjoys the pleasant atmosphere working here.  Outside of work, she spends her time on craft projects and hanging out with family and friends.
Mandi
Mandi joined our practice in June, 2022.  She has over 20 years of experience in the dental field.
She has two children that both attend college.  Her son is a junior at Ohio Wesleyan University and her daughter is a freshman at Slippery Rock University.
In her free time, Mandi enjoys spending time with her family, her dog and cat, reading, watching her son's baseball games and going to the beach.
Janet
Jan joined Three Rivers Endodontics with over 40 years of experience in the dental industry.  Her role is administering the day-to-day activities of the Zelienople business office, including scheduling of patients, assisting patients with understanding their insurance benefits and providing thorough communication with referring dentists.  She looks forward to helping patients every day by ensuring that their visit is seamless and comfortable.
Jan is married, has 2 children, 2 grandchildren and a dog named Max.  She enjoys reading, collecting Christmas ornaments and spending time with her family.
Renee
Renee has recently moved to Pennsylvania and is excited to join Three Rivers Endodontics.  She began her dental career over 30 years ago as a dental assistant working in general dentistry.  Within a few years, she transitioned to the front office and has been there ever since.  She enjoys working with patients and helping them with their dental needs.  In her spare time, she enjoys reading, music and spending time with family and friends.
Diane
Diane joined Three Rivers Endodontics in early July of this year.  She is a graduate of Allegheny County Community College with an associate's degree in science/surgical technology.  She has spent the last 10 years working the front office in general dentistry and endodontic practice.  Diane says she likes to make patients feel they are in a comfortable, safe and caring environment and if she can get a laugh or smile out of them, even better.
In her free time, Diane enjoys traveling, finding the best pizza in a new city and also frequenting new restaurants in Pittsburgh.  She also like to kayak, camp, and take the road less traveled when she has time.
Stacy
Stacy came to us in July, 2023 with more than 30 years of dental experience, both administrative and chairside assisting.  Stacy says her favorite part of working in the dental field is getting to know the patients and being able to take care of them.  She finds it important to make people smile when entering the office, giving them the feeling of ease and comfort.  She has a wide range of experience with all of the front desk activities.
When not in the office, Stacy enjoys her family, her pets, the beach, and her grandchildren.
Clinical Team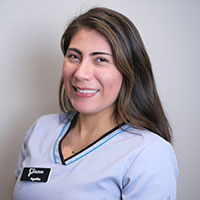 Agatha
Agatha joined our clinical team in April 2018 as a dental assistant. She is a native of Peru which is where she completed her Doctor of Dental Surgeon degree at Inca Garcilaso de la Vega University in 2007. With her extensive training in root canal therapy and experience in the field, Agatha brings to the team a great amount of knowledge, skills and patient care within her position. She is presently working towards completing her USA DMD degree.
Away from assisting, Agatha is into health and fitness; you can find her in the gym or running outdoors in parks around the city. She enjoys spending time her husband and their 2 Labrador Retrievers, Daisy and April, while catching up on their favorite Netflix shows.
Lyndsey
Lyndsey was born and raised in Ohio and continues to call Ohio home. After working for four years as a police officer, Lyndsey returned to school, graduating from Eastern Gateway Community College in 2018 with an Associate's degree in Dental Assisting. Lyndsey joined us at Three Rivers Endodontics in January, 2022.
In her free time, Lyndsey enjoys spending time with her husband and children. She also likes to cook, craft, hike and caring for her family pets, 3 dogs and chickens.
Jenna
Jenna has been at Three Rivers Endodontics since 2022.  She has had experience in the dental field since 2017.  She shows a true love for her job and creates great relationships with her patients and coworkers.
Jenna enjoys traveling, relaxing with her favorite TV show, and spending quality time with her friends and family.
Chloe
Chloe began her dental assistant career in 2017 while attending college, which is when she discovered her love for dentistry.  Chloe's main goal as a dental assistant is to help comfort patients to ensure they feel at ease prior to treatment as well as throughout the procedures!  Outside of the office, Chloe enjoys spending time with her family and friends as well as her three fur babies, Oakley, Kiwi, and Tilly.
Lindsay Ann
Lindsay has been working in dentistry for many years.  After graduating from Beattie Tech, she began working in general dentistry.  She has been working in endodontics for three years and enjoys helping people overcome their fear of root canals.
Outside of work, Lindsay enjoys spending time with family and friends.  During the summer months, she spends her time soaking up the sun and camping with her husband and son.
Savannah
Savannah joined Three Rivers Endodontics shortly after graduating from Lincoln High School in Lawrence County, PA where she was born and raised.  Savannah joined our team in order to start a new journey in her life.  Outside of work, she enjoys spending time with her fur baby, Denim along with her family and friends.  She also enjoys hunting and fishing.
Kirsten
Kirsten grew up in Washington State.  After high school she then moved on to South Texas and is now new to the area of Pittsburgh. Kirsten is new to the field of dentistry and recently completed her RDA (Registered Dental Assistant) certification and started with us at the end of January 2023. She had worked in the medical industry before, and decided to expand her horizons and move into dentistry. She is excited to work in a new work setting, helping give people the best treatment possible.
Outside of work, Kirsten likes to spend time with her family, listen to music, be outdoors or go on long road trips to new places.
Madilyn
Madilyn was born and raised in Topton, PA.  She came to Pittsburgh to attend the University of Pittsburgh from where she graduated with a Bachelors degree in Microbiology in April, 2023.
Having aspirations of becoming a dentist, Maddy is currently applying to dental schools and will work with us until she starts school again.  Being a dental assistant for a year plus will give Maddy a great foundation for dental school.
Outside of school and work, Maddy enjoys swimming and has a sweet tooth.  She says Double Stuffed Oreos are the best.
Kyrisha
Kyrisha joined Three Rivers Endodontics in June of 2023.  She graduated from Bradford School in 2015 with an associate degree in specialized technology and has been practicing as a dental assistant since 2016.  She spent 3 years in general dentistry before moving into endodontics where she fell in love with root canals and getting patients out of pain.  Her main goal as an assistant is to make sure the patients are as comfortable as possible.
Outside of work, Kyrisha has twin daughters and a long-term boyfriend who keep her super busy.
Rebeka
Born and raised on Long Island, Rebeka moved to Cranberry Township in 2016.  She started her dental assisting career in Endodontics in New York 12 years ago and has continued it in the Pittsburgh area.  Her favorite part of the job is helping patients get out of pain.
When note working, Rebeka spends her free time with her wife, 2 children, and 4 cats.  They love to watch movies/shows, play games, and spend time outside.
Zo
Zosima (Zo) joined Three Rivers Endodontics on 10/2/2023.  She came to us with six years of experience in endodontics and was able to contribute to our success rather quickly.  Being from Buffalo, NY, she is an avid fan of the Buffalo Bills.  Her favorites hobbies are to sing and dance.  In her free time, she likes to spend quality time with her wife, kids and family.  Go Bills!
Practice Manager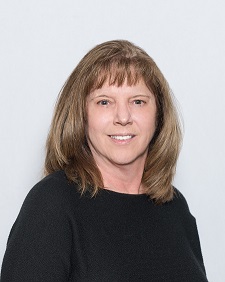 Denise
Denise is the Practice Manager at Three Rivers Endodontics.  Denise graduated from the University of Akron with her AS in Business Management- Banking.  She later returned to school at Wheeling Jesuit University and obtained her BA in Human Resources Management and her PHR Certification through HRCI.  Denise has nearly 30 years of Human Resource Management in various industries and is a member of SHRM.
The idea of incorporating her knowledge of Human Resources into the overall management of the endodontics practice was a very appealing change of pace for Denise.
When not working, Denise enjoys home projects, travel and time with friends, family, and her pets.
Business Manager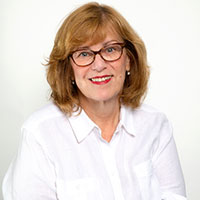 Barbara
Barbara retired from bank marketing and joined the administrative team at Three Rivers Endodontics.  Her knowledge of dentistry comes from being married to a dentist and having two of her children as dentists. She is happy to answer your questions and to help make your visit a positive experience.
When out of the office, Barbara enjoys spending time with her family and friends, reading and traveling.