Front Desk Team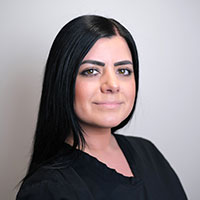 Brooke
Brooke started with our office in June of 2018. She graduated with an Associate's degree in Accounting/Administration with honors from the Bradford School in 2001. She has an extensive background in working in the medical and dental professions including endodontics, general dentistry and oral surgery. She has a deep understanding of insurance, treatment plans, patient care and is willing to help make an office run efficiently. Brooke is excited to be a part of our team.
Brooke is married and has 2 children. She loves spending time with her family and cooking anything Mexican or Italian.
Kylie
Kylie graduated from Dental Careers Foundation in 2008. She has over 10 years' experience of dental assisting and front desk. She joined our practice in 2019 and enjoys assisting the doctors as well as working the front office in our practice. Kylie is originally from Ohio but now resides in Beaver County with her husband and their mini Dachshund, Zoey. When Kylie isn't at work, you can find her and her husband at the gym, kayaking, running 5k's and enjoying time with friends and family.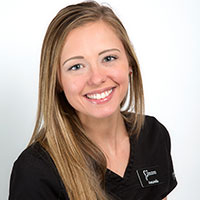 Amanda
Amanda graduated from Bradford School's class of 2012 with an associate's degree in specialized technology. Since then she has moved from her home-town of New Wilmington, PA to the city of Pittsburgh. She has recently moved to Carnegie to be closer to work and into an apartment with her pitbull, Sable. In her free time Amanda likes going to concerts and walking around with her dog at the local parks.
Amanda enjoys the work she does; from patient care, to looking into insurance benefits and anything in between, Amanda has years of experience with different specialities that make her a valuable asset to our team.
Sarah
Sarah joined our team in July of 2018.  She graduated from Carrington College Tucson in 2014 with her dental assisting certificate and shortly after she moved back to Pittsburgh.   Sarah has experience in both the front and the back of the dental office.  She strives to make patients comfortable and very informed at every appointment.
In her spare time, Sarah likes to travel, watch basketball and spend time with her children.
Clinical Team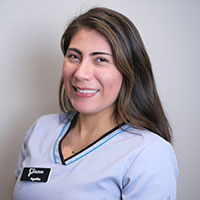 Agatha
Agatha joined our clinical team in April 2018 as a dental assistant. She is a native of Peru which is where she completed her Doctor of Dental Surgeon degree at Inca Garcilaso de la Vega University in 2007. With her extensive training in root canal therapy and experience in the field, Agatha brings to the team a great amount of knowledge, skills and patient care within her position. She is presently working towards completing her USA DMD degree.
Away from assisting, Agatha is into health and fitness; you can find her in the gym or running outdoors in parks around the city. She enjoys spending time her husband and their 2 Labrador Retrievers, Daisy and April, while catching up on their favorite Netflix shows.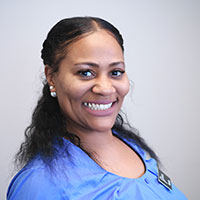 Kendra
Kendra graduated from Pittsburgh Career Institute with a certificate in Dental Assisting. She joined our practice in 2019 and said that "working at Three Rivers Endodontics is a dream come true". She enjoys working in the dental field with wonderful people and staff.
When not working, Kendra enjoys spending time with her family and friends.
Raylyn
Raylyn is a dental assistant at Three Rivers Endodontics. She is a Pittsburgh native, born and raised in the city. Raylyn received her high school diploma from Perry T. A. High School. Shortly after graduation she decided to further her education at PCI where she obtained her Certificate as a Dental Assistant.
In her free time, Raylyn enjoys many different hobbies such as, reading, singing, listening to music, bowling, and watching sports (Steelers being her favorite team of course). She loves helping others in any way she can. Raylyn plans to go back to school to become a Dental Hygienist, but for now she loves that she can help people & maintain healthy oral hygiene and happy smiles.
Business Manager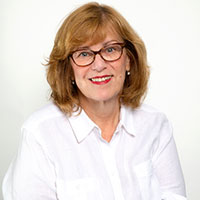 Barbara
Barbara retired from bank marketing and joined the administrative team at Three Rivers Endodontics.  Her knowledge of dentistry comes from being married to a dentist and having two of her children as dentists. She is happy to answer your questions and to help make your visit a positive experience.
When out of the office, Barbara enjoys spending time with her family and friends, reading and traveling.