Front Desk Team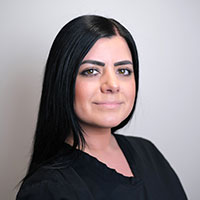 Brooke
Brooke started with our office in June of 2018. She graduated with an Associate's degree in Accounting/Administration with honors from the Bradford School in 2001. She has an extensive background in working in the medical and dental professions including endodontics, general dentistry and oral surgery. She has a deep understanding of insurance, treatment plans, patient care and is willing to help make an office run efficiently. Brooke is excited to be a part of our team.
Brooke is married and has 2 children. She loves spending time with her family and cooking anything Mexican or Italian.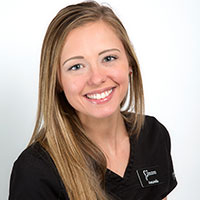 Amanda
Amanda graduated from Bradford School's class of 2012 with an associate's degree in specialized technology. Since then she has moved from her home-town of New Wilmington, PA to the city of Pittsburgh. She has recently moved to Carnegie to be closer to work and into an apartment with her pitbull, Sable. In her free time Amanda likes going to concerts and walking around with her dog at the local parks.
Amanda enjoys the work she does; from patient care, to looking into insurance benefits and anything in between, Amanda has years of experience with different specialities that make her a valuable asset to our team.
Angela
Angela has been in dental administration for over ten years.  Angela joined Three Rivers Endodontics in 2021 and her extensive background in insurance coverage and financial arrangements is a great addition to our practice.  Angela said she really enjoys the pleasant atmosphere working here.  Outside of work, she spends her time on craft projects and hanging out with family and friends.
Clinical Team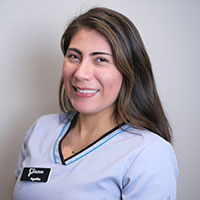 Agatha
Agatha joined our clinical team in April 2018 as a dental assistant. She is a native of Peru which is where she completed her Doctor of Dental Surgeon degree at Inca Garcilaso de la Vega University in 2007. With her extensive training in root canal therapy and experience in the field, Agatha brings to the team a great amount of knowledge, skills and patient care within her position. She is presently working towards completing her USA DMD degree.
Away from assisting, Agatha is into health and fitness; you can find her in the gym or running outdoors in parks around the city. She enjoys spending time her husband and their 2 Labrador Retrievers, Daisy and April, while catching up on their favorite Netflix shows.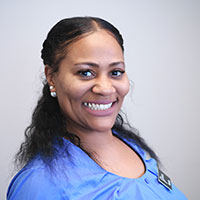 Kendra
Kendra graduated from Pittsburgh Career Institute with a certificate in Dental Assisting. She joined our practice in 2019 and said that "working at Three Rivers Endodontics is a dream come true". She enjoys working in the dental field with wonderful people and staff.
When not working, Kendra enjoys spending time with her family and friends.
Lindsay
A graduate of the Bradford School of Pittsburgh, Lindsay joined the practice in 2017. Her dental career has consisted of time in endodontics and oral surgery, as well as general dentistry, when she obtained her license as an Expanded Functions Dental Assistant. Passionate about patient care, she is always willing to educate the patients to make them feel comfortable in the chair, and know what to expect before, during, and after treatment.
Lindsay resides in the North Hills of Pittsburgh with her husband, Bryan, and their two labs, Dexter and Leo. Together they are renovating their home from top to bottom, and enjoy visiting local breweries, wineries, and traveling. Outside of work you can find her staying active swimming or running.
Antonio
Antonio Pugliano is one of our recent new hires at Three Rivers Endodontics. Antonio graduated from Montour high school in 2017. He played football throughout high school, and continued his football career at W&J. Antonio later transferred and graduated with his bachelors degree from Duquesne University in 2021. Antonio is currently preparing to apply to a masters program for oral and craniofacial sciences. Following his masters Antonio plans on applying to dental school to obtain his doctorate. Outside of work Antonio enjoys spending time with his family and friends. He also enjoys concentrating on physical fitness and spending time at the gym.
Gym, Tan, Laundry.
Lyndsey
Lyndsey was born and raised in Ohio and continues to call Ohio home. After working for four years as a police officer, Lyndsey returned to school, graduating from Eastern Gateway Community College in 2018 with an Associate's degree in Dental Assisting. Lyndsey joined us at Three Rivers Endodontics in January, 2022.
In her free time, Lyndsey enjoys spending time with her husband and children. She also likes to cook, craft, hike and caring for her family pets, 3 dogs and chickens.
Practice Manager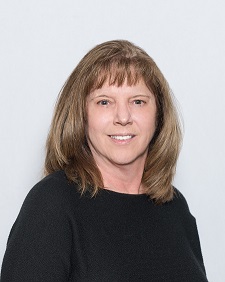 Denise
Denise is the Practice Manager at Three Rivers Endodontics.  Denise graduated from the University of Akron with her AS in Business Management- Banking.  She later returned to school at Wheeling Jesuit University and obtained her BA in Human Resources Management and her PHR Certification through HRCI.  Denise has nearly 30 years of Human Resource Management in various industries and is a member of SHRM.
The idea of incorporating her knowledge of Human Resources into the overall management of the endodontics practice was a very appealing change of pace for Denise.
When not working, Denise enjoys home projects, travel and time with friends, family, and her pets.
Business Manager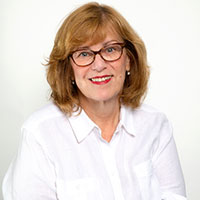 Barbara
Barbara retired from bank marketing and joined the administrative team at Three Rivers Endodontics.  Her knowledge of dentistry comes from being married to a dentist and having two of her children as dentists. She is happy to answer your questions and to help make your visit a positive experience.
When out of the office, Barbara enjoys spending time with her family and friends, reading and traveling.